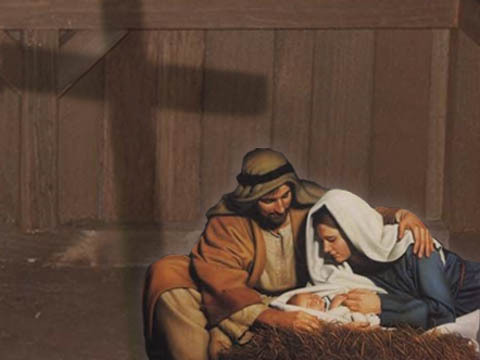 Most of us have heard the narrative of the birth of Jesus Christ. I say many, and not all, because tragically, the younger generation does not know the story. Though the story has been added to through many traditions of man.  Many of those traditions have blurred, even negated the Biblical account of the birth of the Savior.
The Bible has given us the story of Christ's birth.  Yet, this story is very limited n scope compared with the reason He became a man, namely humbling Himself, being obedient to the Father, even to the point of His death on a Cross.
Many of our "new" traditions have also diminished the meaning of Christmas, denigrating the narratives to examples of life change in the manner of Joseph or Mary's example.  Yet this is not the point at all.
The "BIG IDEA" or "ACTION PLAN" is not about how you can be like them, it is the story of J-E-S-U-S, and His action!
We need to remember the difference between indicative and imperative, or descriptive and prescriptive.  There are no imperatives in the Christmas story – except one!
That you BELIEVE!
Why did he humble Himself and be born of a virgin in a manger?  Why did he live a sinless life as a man?  Why did He suffer, bleed and die on the Cross of Calvary?  Why did He rise again, and go to Heaven?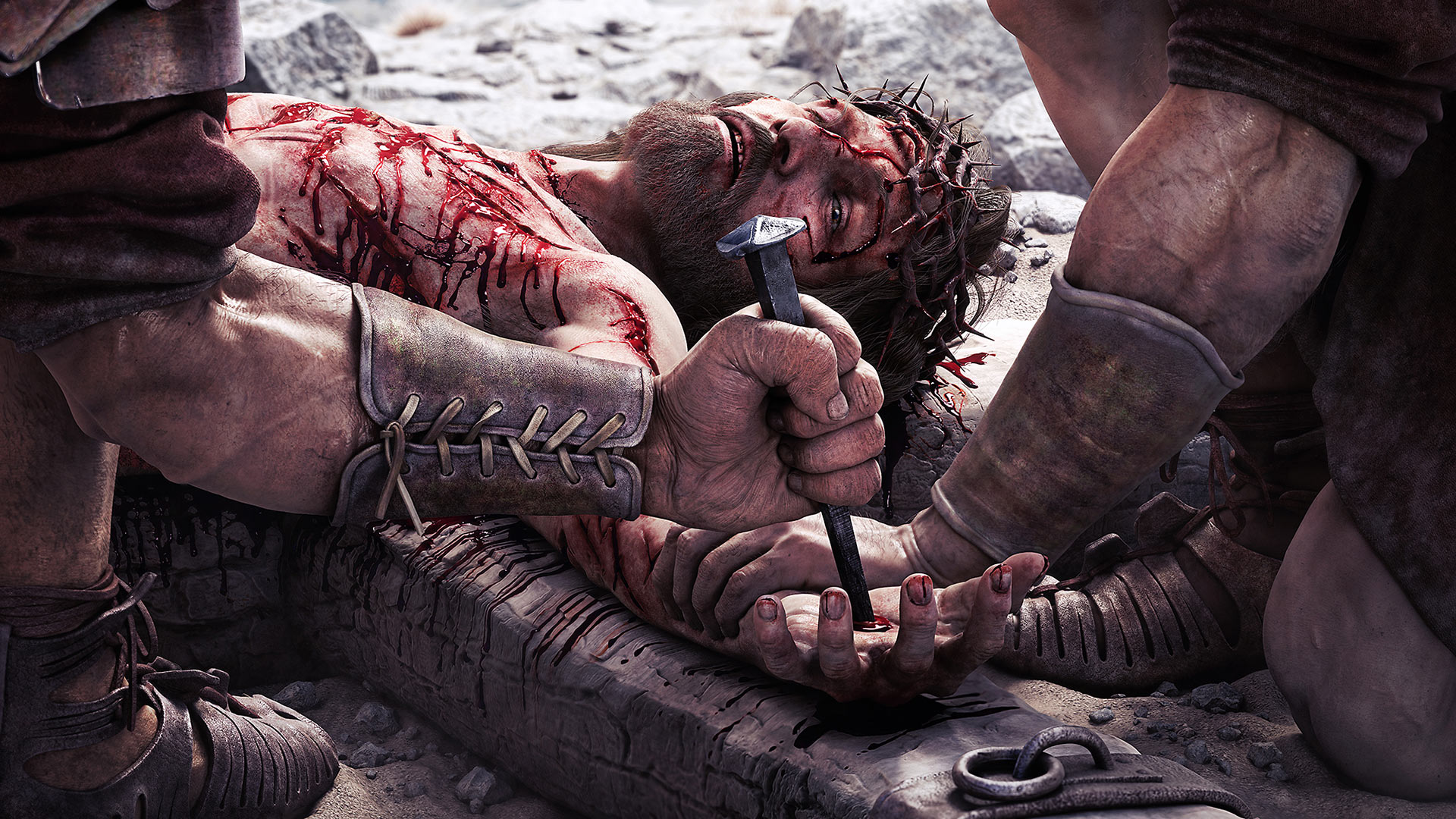 Many seemingly difficult questions, yet only ONE answer.  The Gospel of John, Chapter 3 gives us ample proof:
John 3:14-36 And as Moses lifted up the serpent in the wilderness, even so must the Son of man be lifted up: That whosoever believeth in him should not perish, but have eternal life. For God so loved the world, that he gave his only begotten Son, that whosoever believeth in him should not perish, but have everlasting life. For God sent not his Son into the world to condemn the world; but that the world through him might be saved. He that believeth on him is not condemned: but he that believeth not is condemned already, because he hath not believed in the name of the only begotten Son of God. And this is the condemnation, that light is come into the world, and men loved darkness rather than light, because their deeds were evil. For every one that doeth evil hateth the light, neither cometh to the light, lest his deeds should be reproved. But he that doeth truth cometh to the light, that his deeds may be made manifest, that they are wrought in God. After these things came Jesus and his disciples into the land of Judaea; and there he tarried with them, and baptized. And John also was baptizing in AEnon near to Salim, because there was much water there: and they came, and were baptized. For John was not yet cast into prison. Then there arose a question between some of John's disciples and the Jews about purifying. And they came unto John, and said unto him, Rabbi, he that was with thee beyond Jordan, to whom thou barest witness, behold, the same baptizeth, and all men come to him. John answered and said, A man can receive nothing, except it be given him from heaven. Ye yourselves bear me witness, that I said, I am not the Christ, but that I am sent before him. He that hath the bride is the bridegroom: but the friend of the bridegroom, which standeth and heareth him, rejoiceth greatly because of the bridegroom's voice: this my joy therefore is fulfilled. He must increase, but I must decrease. He that cometh from above is above all: he that is of the earth is earthly, and speaketh of the earth: he that cometh from heaven is above all. And what he hath seen and heard, that he testifieth; and no man receiveth his testimony. He that hath received his testimony hath set to his seal that God is true. For he whom God hath sent speaketh the words of God: for God giveth not the Spirit by measure unto him. The Father loveth the Son, and hath given all things into his hand. He that believeth on the Son hath everlasting life: and he that believeth not the Son shall not see life; but the wrath of God abideth on him.
The Apostle Paul speaking to his beloved son in the Faith, Timothy said:
This is a faithful saying, and worthy of all acceptation, that Christ Jesus came into the world to save sinners; of whom I am chief. –  1 Timothy 1:15
This was the message he was to stick with – That Jesus became a man to save sinners.  Paul said he was the chief sinner.  Yet, you and I are also chief sinners.  If you are a believer in Christ your sins have been covered by the blood of Christ.
I write unto you, little children, because your sins are forgiven you for his name's sake. – 1 John 2:12
The greatest gift anyone could receive is the gift of Salvation through Christ Jesus.  The Christmas narrative is there.  It points straight to the Cross, where our sins were forgiven.  Wont't you trust Jesus for His unspeakable gift?