1 Corinthians 2:1-5 And I, brethren, when I came to you, came not with excellency of speech or of wisdom, declaring unto you the testimony of God. For I determined not to know any thing among you, save Jesus Christ, and him crucified. And I was with you in weakness, and in fear, and in much trembling. And my speech and my preaching was not with enticing words of man's wisdom, but in demonstration of the Spirit and of power: That your faith should not stand in the wisdom of men, but in the power of God.
In the Christian world there seems to be many different viewpoints. One of the major divisions is the, what I call, false division of Calvinism vs. Arminianism.
The difference comes from the Calvinist, James (Jacob) Arminius, (Yes, Arminius was really a Calvinist) who, after John Calvin was dead, brought up his complaints against Calvin's doctrine.
Those basic differences are shown in the following article on the website, "GotQuestions.org:"
By the way, Got Questions leans heavily toward Calvinism.
https://www.gotquestions.org/Calvinism-vs-Arminianism.html
Without going into too much detail. Both positions are framed by a philosophical viewpoint regarding "justification."
Another words, each takes a term, such as "elect," "election," and "chosen," and immediately places upon them the label "justification!"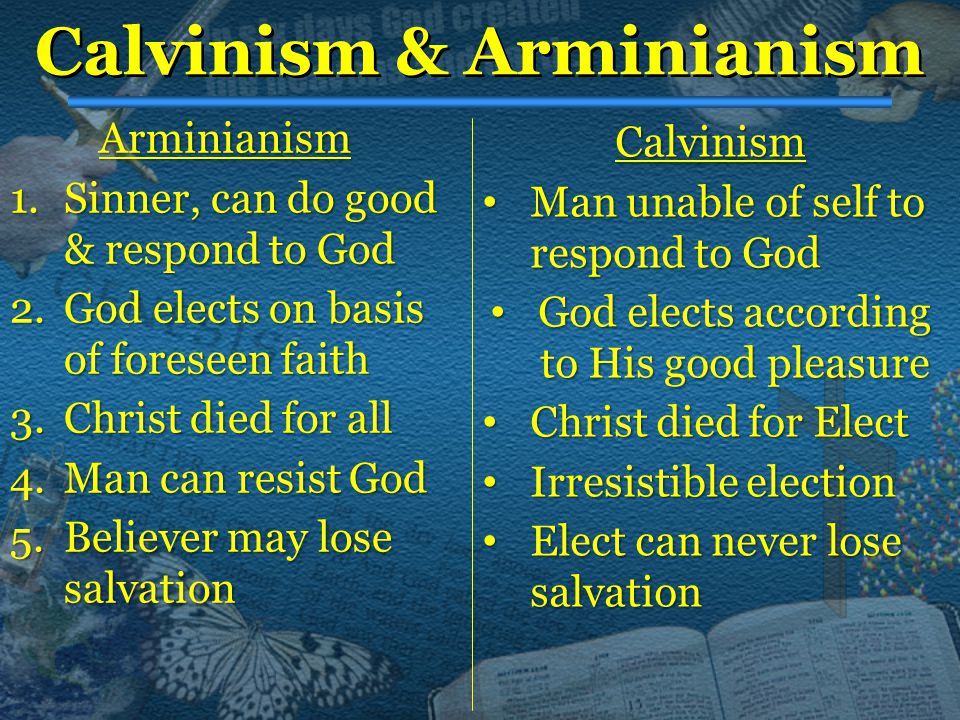 The simple premise which I like to point out is the fact that these words most often do not refer to justification whatsoever, but most often refer to service.
So, when I am asked the following question (and I am asked), "Are you a Calvinist, or an Arminian?" My reply is, "I am neither. I am a Biblicist."

You see, false doctrine, even in its most subtle form stems from taking man's thoughts (for good and bad), and then using the Bible to frame those thoughts. It ought to be the other way around. "What does the Bible say?" should be our goal in our studies.
How do we go about this? Well, we need to learn to take the Word of God for what it says. We need to, as much as possible, take it in its literal form,
and then, and only then, make personal application of the text. We will soon find out that much of what we see in Scripture is not addressed to us
directly, but is directed to the One who leads us, and guides us.
Paul's closing words to the Romans is fitting:
Romans 16:25-27 Now to him that is of power to stablish you according to my gospel, and the preaching of Jesus Christ, according to the revelation of the mystery, which was kept secret since the world began, But now is made manifest, and by the scriptures of the prophets, according to the commandment of the everlasting God, made known to all nations for the obedience of faith: To God only wise, be glory through Jesus Christ for ever. Amen.