It is now past the fist day of 2014.  In many ways there has been grea
t change since this time last year.  The world continues to plunge into great turmoil, even fiscal and physical depression.  The money men are still as greedy as they were a year ago.  The mention of the Lord is continually scoffed at.  Our cities are turning into Detroit!
Yet, in spite of these things, God is still God.  His Son Jesus Christ is still alive and well, and dwelling at the right hand of His Father making intercess
ion for us.  And, the Holy Spirit is still in the world working in and through Believers with conviction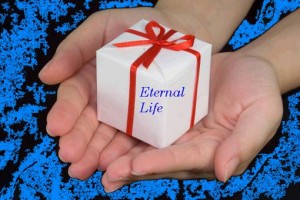 of sin and righteousness.  Most importantly He is still testifying of Christ and spiritually baptizing  sinners into Christ by faith ALONE and grace ALONE.
In short;  For the Believer 2014 has the same promises that every other year has had.  He is still faithful!
No matter what;  For the person who does not know Christ as Savior His invitation is still available: happens physically to us, we know that we are in Christ!
Matthew 11:28-30 Come unto me, all ye that labour and are heavy laden, and I will give you rest. Take my yoke upon you, and learn of me; for I am meek and lowly in heart: and ye shall find rest unto your souls. For my yoke is easy, and my burden is light.
Each and every person labours and are heavy laden with the debt of sin, which cannot be paid, except by the all sufficient sacrifice of Christ Jesus on Calvary's Cross.  He died, for our sins, was buried, and rose again for our justification (1 Corinthians 15:1-6)!
The only hope for mankind is found by believing / receiving by faith what Christ purchased for us.
John 3:14-21 And as Moses lifted up the serpent in the wilderness, even so must the Son of man be lifted up: That whosoever believeth in him should not perish, but have eternal life. For God so loved the world, that he gave his only begotten Son, that whosoever believeth in him should not perish, but have everlasting life. For God sent not his Son into the world to condemn the world; but that the world through him might be saved. He that believeth on him is not condemned: but he that believeth not is condemned already, because he hath not believed in the name of the only begotten Son of God. And this is the condemnation, that light is come into the world, and men loved darkness rather than light, because their deeds were evil. For every one that doeth evil hateth the light, neither cometh to the light, lest his deeds should be reproved. But he that doeth truth cometh to the light, that his deeds may be made manifest, that they are wrought in God.